Medical Products Production Line refers to the whole process of medical consumables making. It usually includes many different steps, and kinds of machines are working together to make one finished product for sale or usage.
Take the Syringe Production Line as an example. It consists of injection and molding, printing, assembly, packing and sterilization, five steps in total. So Syringe Making Machine includes Injection Molding Machine, Syringe Printing Machine, Syringe Assembly Machine, Automatic Blister Packing Machine or Pillow Packing Machine and ETO Sterilization Machine.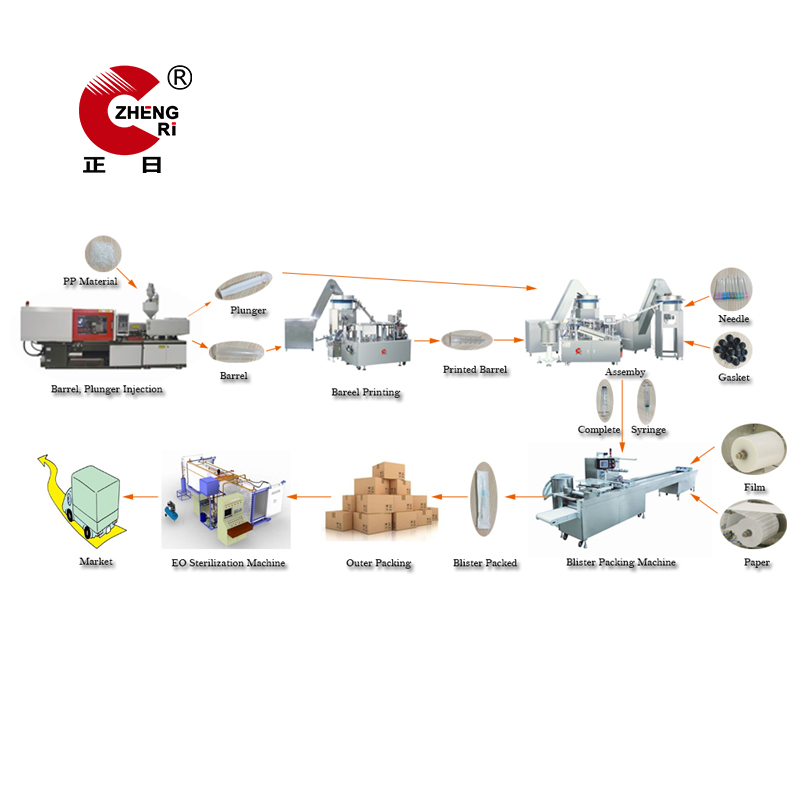 We offer the turnkey solution for various medical products production line, such as disposable plastic syringe production line as above, I.V set production line, and hypodermic Needle Production Line etc. If you`re interested, welcome to contact us at any time.