The production line realizes the fully automated production of flat masks, mainly including coil material loading, folding and pressing, nose bridge tendon material loading, mask forming, mask cutting, ear band loading and welding, and finished product unloading.
The entire production process includes coiling the raw material and the finished mask. The finished masks are comfortable to wear, without feeling pressed, and the hood has a good filtering effect and fits the human face.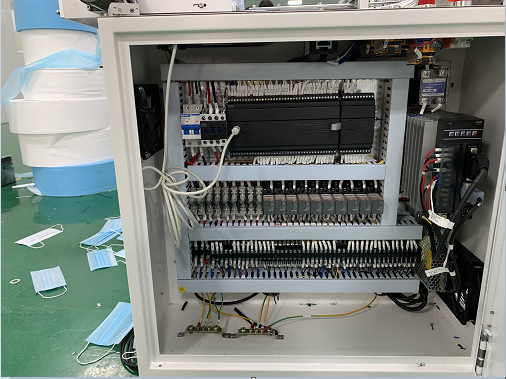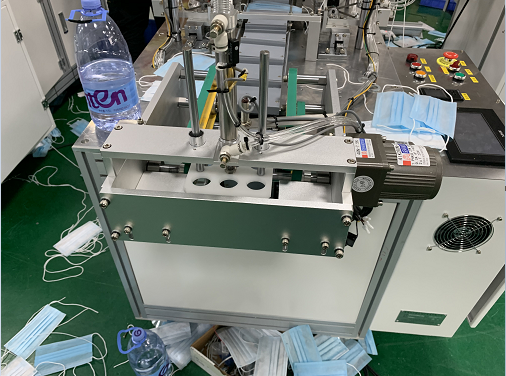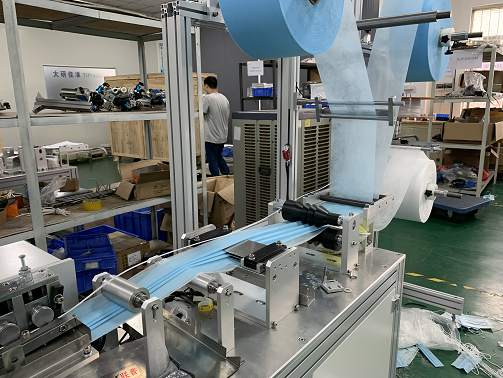 Customer first is the principle of our after-sales service.You will enjoy the first-class and all-round service provided by us.The tenet of the company's after-sales service is to provide high-efficiency, high-quality and first-class service for respected customers.We sincerely hope that our customers will give us many valuable opinions and suggestions on our products. We warmly welcome and sincerely thank you.